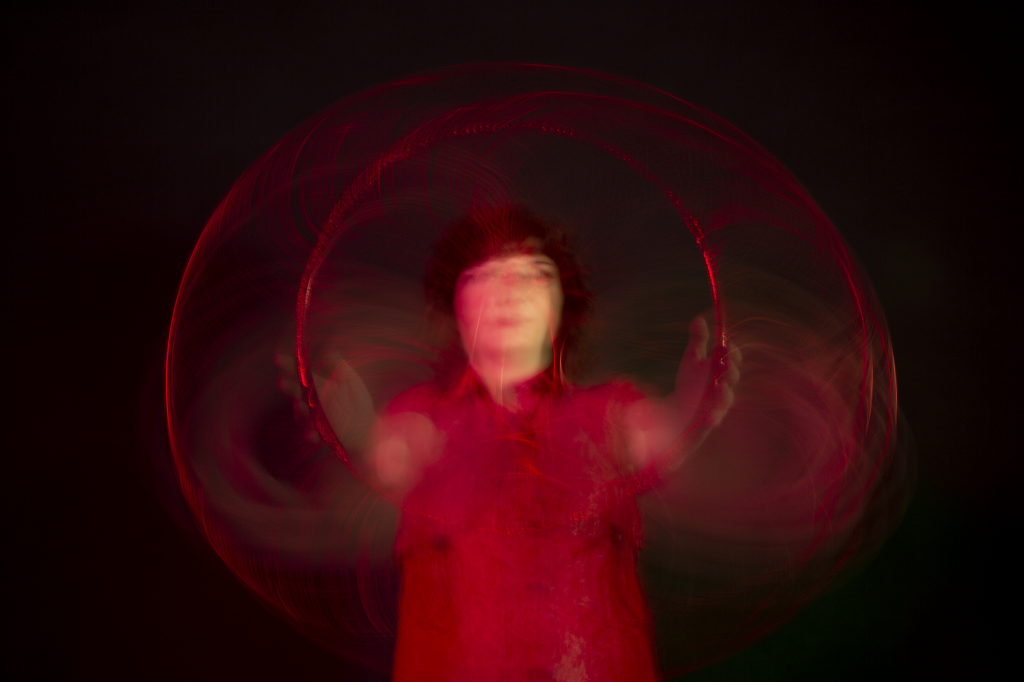 SUSANA LÓPEZ aka SUSAN DRONE, es exploradora sonora y visual.
Involucrada en las intersecciones de las disciplinas relacionadas con el sonido y la imagen, propone un antídoto a las tendencias prevalecientes. Creaciones sonoras, emocionales, físicas y reflexivas. Sus referencias son la experiencia de la hipnagogia y otras alteraciones de la percepción humana, las cuales guían una labor en la que entreteje grabaciones de campo intervenidas, síntesis granular, armónicos vocales y otros procesos digitales.
Como artista visual, su práctica artística explora la fusión de la materia orgánica y la electrónica, mediante la transformación y el procesamiento digital de imágenes analógicas en tiempo real. Su trabajo se materializa en instalaciones multimedia, lumínicas y en colaboraciones con otros músicos.
Con siete discos publicados, The Edge of the Circle (Elvator Bath, 2022); Crónica de un se- cuestro (Elevator Bath, 2020); Huldra (Crystal Mine, 2020); Looms (Desert Woman, 2019), Four Sinusoids to Eliane (Important Drone Records, 2019), Megalitomanía (Desert Woman, 2014) y Vortex (Desert Woman, 2011); también ha colaborado en recopilatorios interna- cionales como "Pandemic Reponse Division", Spectral Electric (Chicago) o "From Here to Tranquility. Volume 11". Silent Records (California).
Ha diseñado y producido instalaciones de Arte Sonoro como Transformando el paisaje III (Burgos, 2019), Transforming Landscapes (Noruega, 2018), Noosfera Sonora (2013, Murcia) o Arquitecturas sonoras en Centro Centro (Madrid, 2014).
Ha realizado directos en Música Indómitas (Barcelona, 2022), Réplika Teatro (Madrid, 2021), Festival ENSO (Alicante, 2020); Festival LEM (Barcelona, 2019), Festival VOLUMENS III (Valencia, 2019), METROLAB (Alicante, 2019), SONS CREATIVOS (Lugo, 2019), HØST PUNKT (Sien, Norway, 2018)…
……
Su disco Crónica de un secuestro (2020), publicado por el sello Elevator Bath de Austin, Texas, fue incluido en el "Top Ten Drone 2020 international" por el webzine inglés A Closer Listen
……