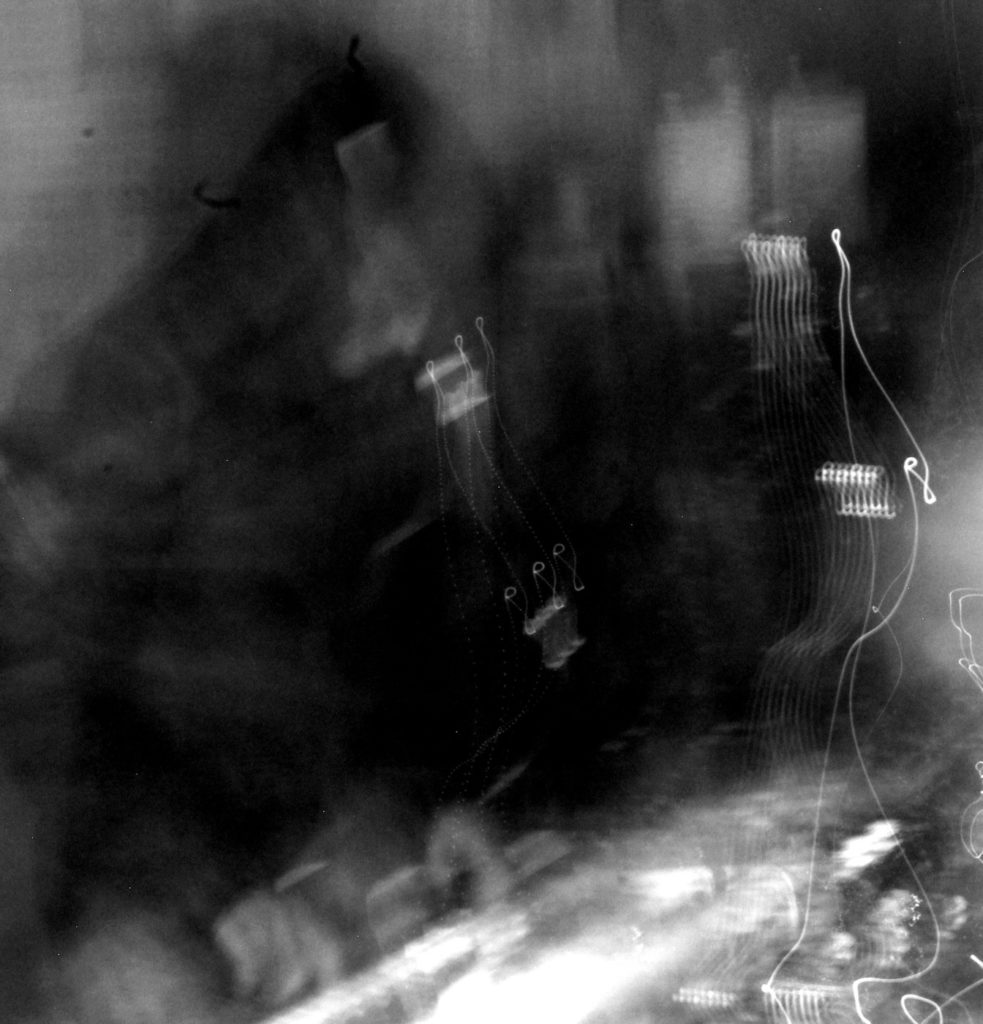 Dark ambient, visuales, estructuras repetitivas, ritmos distorsionados, melodías saturadas y enterradas. Propone una experiencia profunda de drones y ritmos.
Interesada en construir experiencias inmersivas a partir de materiales intangibles, su creación explora los efectos que la combinación de sonidos electrónicos, grabaciones de campo transformadas, voces deconstruidas y sonidos de instrumentos caseros pueden producir en el espectador.
Con seis discos publicados Crónica de un secuestro (Elevator Bath, 2020), Huldra (Crystal Mine, 2020), Looms (autoeditado, 2019), Four Sinusoids to Eliane (Im- portant Drone Records, 2019), Megalitomanía (autoeditado, 2014) y Vortex (au- toeditado, 2011), también ha colaborado en recopilatorios internacionales como Pandemic Response Division (Spectral Electric, 2020), From Here to Tranquility (tonic immobility) – V. 11 (Silent Recods, 2019), Super-Sensor (Francisco López, Murcia, 2016),
Ha diseñado y producido instalaciones de Arte Sonoro como Transformando el paisaje III, Burgos (2019); Transforming Landscapes II, Murcia (2018); Transforming Landscapes, Noruega (2018); Noosfera Sonora, Murcia (2013); y Arquitecturas so- noras, instalación sonora colectiva en CentroCentro, Madrid (2014).