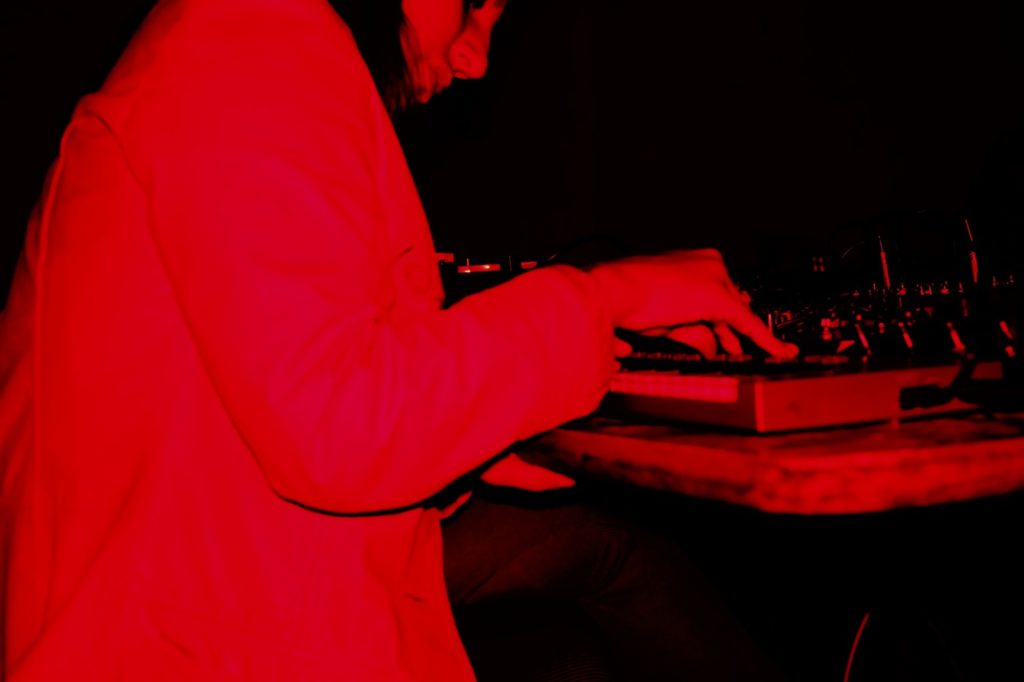 Marta De Pascalis es una artista italiana que vive y trabaja en Berlín. Sus trabajos en solitario emplean síntesis analógica y bucles de cinta, incorporando el juego libre con patrones constantes y repetitivos. Ha producido dos álbumes que se pueden incluir en la corriente de minimal synth de la Escuela de Berlín: Quitratue (2014) y Anzar (The Tapeworm, 2016). Su nueva pieza «Her Core» fue publicado en primavera de 2018 por The Wormhole.
Marta crea collages densamente estratificados de brillantes fragmentos melódicos y líneas de bajo que gruñen, hipnóticas figuras de sintetizador mínimas que se tuercen y giran, una alrededor de la otra, antes de disolverse en el olvido entrópico. Para sus composiciones, usa improvisación en un sistema de bucle de cinta, en el que los patrones de repetición crean una sensación de distancia densa, dinámica y catártica.
Con el apoyo del Consulado General de Italia en Barcelona en el ámbito del proyecto MUSE -A New Wave of Women in the Mediterranean, plataforma de apoyo y valorización del talento femenino en la industria musical y creativa más experimental.
Más información >> MUSE PLATFORM